Belgian Congo Study Circle B.C.S.C.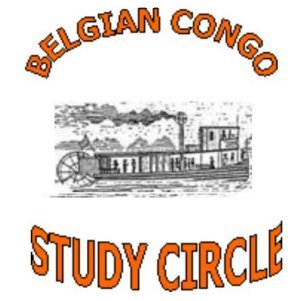 Updates November 3,2021

Namur meeting a great success


Realised prices for Auction 2021-2 now on line


Duostamps are still available (see duostamps-catalogs)


New Postal Stationery Catalog in 3 languages (see duostamps-catalogs)



No cookies are used on this site


The Study Circle was founded as a British society in 1951 but its membership has expanded and is now international with particular strength from membership in Belgium, USA and the U.K. All collectors of Belgian Congo, Ruanda-Urundi,their Postal History and subsequent States are welcome.The present membership ranges from specialists in particular fields to those whose present ambition is very modest.
| | |
| --- | --- |
| Members resident in: | subscription |
| | |
| Great Britain | 20£ email:15£ |
| Belgium | 18€ email:18€ |
| Other European countries | 24€ email:18€ |
| U.S.A. | 29$ email:20$ |
| Rest of the world | 30€ email:18€ |
Meetings
Because the membership is so widespread there are only occasional formal meetings each year. Most recently these have been held in Belgium.
Bulletins
Published three to four times annualy.Included are articles of interest and value to members.
Expert Committee
An expert committee exists to identify and authenticate Belgium Congo and Rundi-Urundi stamps and postal stationery. Information will be provided on items of postal history where possible. Certificates are issued for authentic items.Normal charges are made. For more information contact Charles Henuzet.
email: henuzetcharles@hotmail.com
President: Thierry FRENNET
email: thierry.frennet@fthsprl.be
Hon. General Secretary: Dr. Charles LLOYD
email: charles.lloyd@blueyonder.co.uk
Belgian Secretary: Patrick Maselis
email: patrick@maselis.be





webmaster: Bruce Lockhart
email:bruce@lockhart.se